Jennifer K. Graham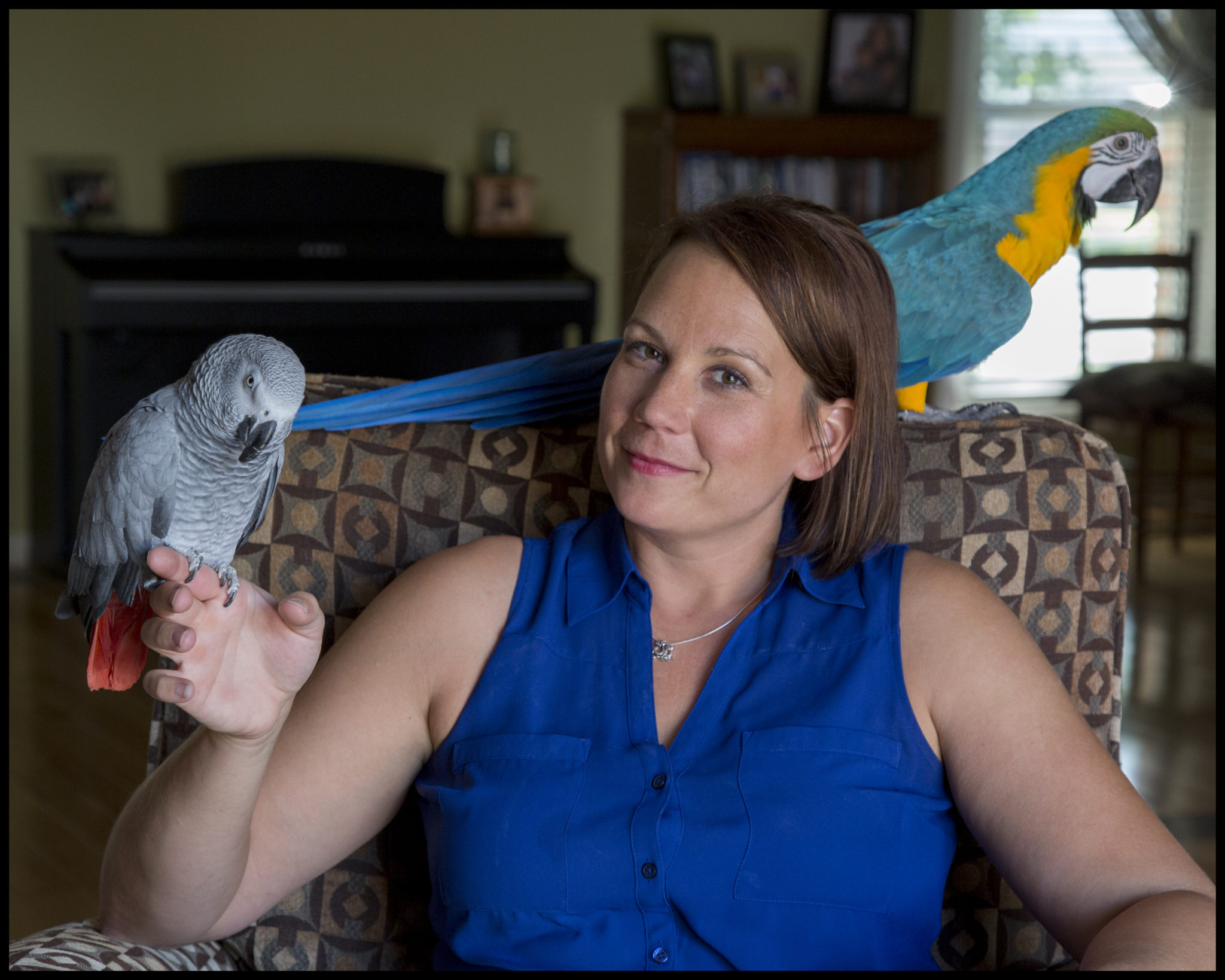 I'm Jennifer K. Graham, owner and founder of Waste Wranglers. I started my business because of my great love for animals.
I know pet owners care deeply for their pets, but sometimes need a helping hand to take care of them in today's busy world. That is why I decided to devote my time to providing support services for busy pet owners in St. Louis.
For over 10 years I have been caring for animals outside my home. I am now devoting myself full time to caring for animals, providing in-home boarding services in my home or yours so your furry friends can be well-cared for when you have to be gone.
I am a proud mom of Xena, my Bernese Mountain Dog; Indy, my Blue and Gold Macaw; and Sonia, my African Grey Parrot. I am also a Stray Rescue Foster parent (dog). I am a St. Louis Avian Rescue Board member (STAR) and Parrot foster. I am a member of Business Network International and a USA Boxing Ozark Athlete Representative.
Lauren Russell
Lauren Russell, a dog trainer and instructor for Support Dogs, Inc., helps me take care of your pets. She also loves animals and is great at playing with them and seeing that they are well fed and happy. You can find out more about Lauren by visiting her website, Trinity Tails Training.
Jordan Syrigos
Jordan Syrigos, a professional dog walker, also helps me take care of your pets. She is great at in-home pet sitting and dog walking, ensuring your pet receives great care and plenty of healthy exercise.
When you need help caring for your pets because you have such a busy schedule or need to be gone for business, call Waste Wranglers at 314-482-0199. We will be happy to board your pets or check in on them for you.
Interested in joining the team? Reach out to us via the contact page for information on becoming a certified Pet Butler.